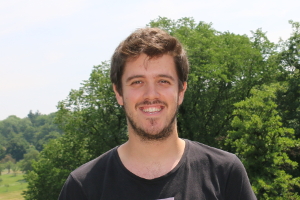 Alexandros
Sotiropoulos
Department of Plant and Microbial Biology
Publications:
Wicker T, Stritt C, Sotiropoulos AG, Poretti M, Pozniak C, Walkowiak S, Gundlach H, Stein N (2021).
Transposable Element Populations Shed Light on the Evolutionary History of Wheat and the Complex Co-Evolution of Autonomous and Non-Autonomous Retrotransposons (https://doi.org/10.1002/ggn2.202100022)
Advanced Genetics, December 2021
Mueller MC, Kunz L, Schudel S, Kammerecker S, Isaksson J, Wyler M, Graf J, Sotiropoulos AG, Praz CR, Wicker T, Bourras S, Keller B (2021).
Standing genetic variation of the AvrPm17 avirulence gene in powdery mildew limits the effectiveness of an introgressed rye resistance gene in wheat (https://doi.org/10.1101/2021.03.09.433749)
bioRxiv, March 2021
Müller MC, Praz CR, Sotiropoulos AG, Menardo F, Kunz L, Schudel S, Oberhänsli S, Poretti M, Wehrli A, Bourras S, Keller B, Wicker T (2019).
A chromosome‐scale genome assembly reveals a highly dynamic effector repertoire of wheat powdery mildew (https://doi.org/10.1111/nph.15529)
New Phytologist, March 2019